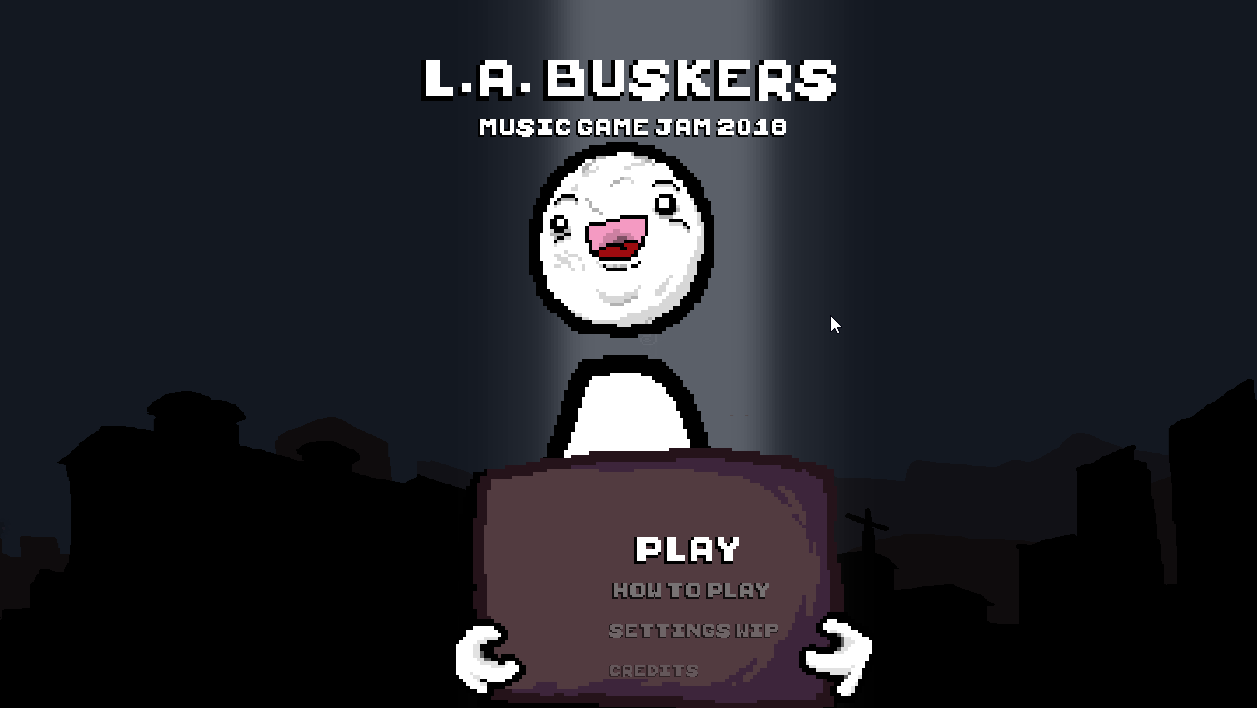 L.A. Buskers
This game was made for #MusicGameJam2018.
It's a mash-up of my all time favorite, Starcraft, and a bit of the tower defense & management genre.


HOW TO PLAY:
-Hire buskers
-Use buskers to earn money
-Survive for 'x' amount of days
CONTROLS
WASD - Camera Movement
Q - Interact
E - Set up unit to Busk/Pack up ( In-Game )
Left Mouse - Select / Confirm
Right Mouse- Move selected unit
Mouse Wheel - Camera Zoom/In Out ( In-Menus )
Mouse Wheel- Scroll through buttons Esc - Pause Menu
*Testing
Tab- Debug
Things to add:

-Police that either: chase & dmg your units or charge you $$$ by giving you tickets.

-Interact with bushes to hide from the police.
GL HF
Art/Code by Me
Music by Daniel Kim
Download
Click download now to get access to the following files: